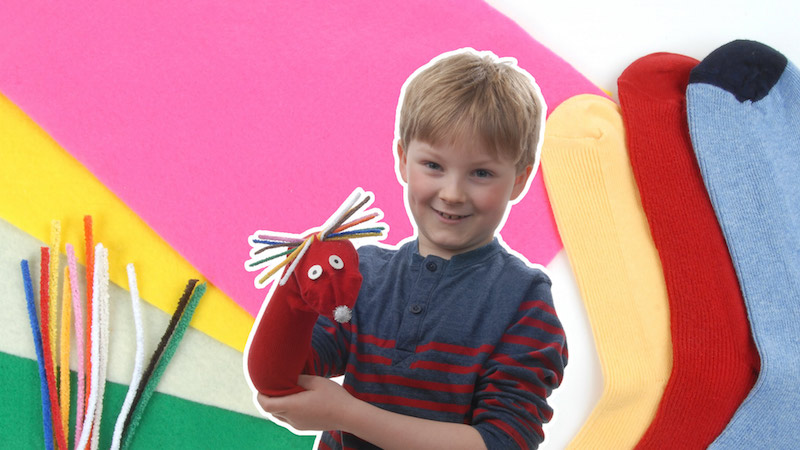 Eddie Green And Friends
Listen to episodes of Eddie Green and Friends here.
In June 2015 our new series Eddie Green and Friends launched on BBC CBeebies Radio. Audio Factory's Arran Dutton created the series and he was joined by his co-founder Dave Perry and Stuart Packer to write and produce the ten episodes. Our objective was to introduce children to eco-friendly concepts through taking part in fun activities and whilst each episode has its specific focus, for instance making sock puppets introduces children to the concept of re-using materials, every tale incorporates simple practices and procedures such as using water and electricity efficiently and recycling.
We hope that children enjoy listening to the episodes and are encouraged to try these eco-friendly activities themselves whilst also picking up a tip or two how to care for the environment as they grow up. Of course, it's not completely out of the question that some parents will learn a thing or two as well - Arran initially came up with a similar concept at university because his housemates seemingly had no concept of how to care for the environment. Some of them now have kids so perhaps they'll listen along and the penny will drop!
Episode Links: Fun In The Garden; Visiting The Allotments; Making Sock Puppets; Caring For Animals; Urban Farm; Forest School; Shopping With Family; Rock Pooling; Cooking With Family, Willow Craft
Musical Maddie
Musical Maddie is Audio Factory's third commission for BBC CBeebies Radio and has an objective to encourage children and their families to take part in music and movement based activities. Music and movement classes are growing in popularity in the UK with young children seeing benefits beyond exercise with activities aiding development in the likes of speech, language, co-ordination and gross motor skills. In Musical Maddie we take the classes on tour so Maddie and friends can find inspiration for these activities in the world around them.
As with our previous series, this is an original series concept devised by Arran Dutton and was created in response to a commissioning brief that was distributed to national production companies. The production began in September 2015 and was concluded in January 2016 before officially launching on 8th April 2016.
Episodes: Maddie's Music Class; The Finding Things Game; The Nature Reserve Adventure; Moving Like Toys; Exploring The Garden; The Morning Routine; Weather and Mood; How We Move; Maddie's Birthday Party; Visiting The Beach
Poppy's Play Dates
Poppy's Play Dates is a series devised and produced by the team at Audio Factory for BBC CBeebies Radio. Our co-founder Arran Dutton created the concept for this ten episode series that was made available on the CBeebies website in February 2014, co-writing and producing the series with fellow co-founder Dave Perry and Stuart Packer.
This series was created in response to a commissioning brief that outlined the importance of allowing audiences to eavesdrop on the family lives of other children and in doing so being given an insight into differing family dynamics, backgrounds and cultures. Arran believed that our first opportunity to do this as children is when going on play dates with others, so in this series the character of Poppy visits friends and take part in activities with them and their families. These ranged from attending football games to visiting farms to doing crafty things with salt dough at home.
Production began on this series in October 2013 and we delivered it to BBC in January 2014.
Episode Links: Travelling Family; Football; Seaside; Music; Farm; Swimming; Salt Dough; Glastonbury Carnival; Going On Holiday; Birthday Party